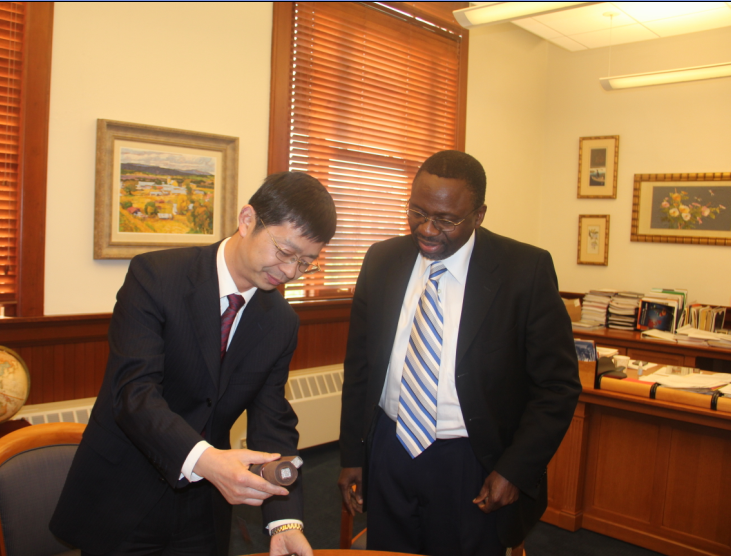 On September 28, 2011, Yuan Jiahu of dean of Academy of Chongqing line, came to the United States at University of Illinois (UIUC ) exchange visits, and with the school college of engineering to establish relations of cooperation.
  UIUC founded in 1867, is a public research university of science and engineering, is the nation's top and most prestigious institutions of higher learning, yielded a total of23Nobel Prize winner.
   During the visit, Yuan Jiahu visit to the school of electronic engineering Dean, American Academy of Engineering Ilesanmi Adesida and school belonging to the Department of electronic and Computer Engineering Professor, the United States National Academy of engineering, Chinese Academy of Sciences and the Chinese Academy of engineering and foreign academician of Huang Xutao, and the Chongqing are introduced in detail the basic situation and future research institute development planning, expressed the hope that in science and engineering colleges to establish relations of cooperation.
   Both sides reached a consensus on cooperation, is willing to in the construction of laboratory, science and technology and personnel exchanges, to carry out comprehensive cooperation.