1. Aim
The study of Environmental Microbiology and Ecology (EME) research center is in the general area of environmental biotechnology with focus on biological process of environmental pollution control in natural and engineered system. Specifically, EME focus on municipal solid waste (MSW) management, resource reuse, mining and hydrometallurgy pollution control, and engineering microorganism application. With these application, the technology is supposed to achieved to advance environmental pollution control in Three Gorge Dam area.
2. Research fields
1. Municipal Solid Waste (MSW) management

2. Mining and hydrometallurgy pollution control

3. Industrial microorganism application

4. Biosafety of water source in Three Gorge Dam area
3. Academic leader
Liyan Song received his Ph D in Environmental Engineering in Tongji University, Shanghai PRC, in Sep 2006, and held two posted postdoctoral positions in Michigan State University (MSU) and University of Michigan (UM). He currently leads the EME Center at CIGIT, which focus on integrating microbiology, molecular biology, ecology, environmental chemistry and dynamics in environmental pollution and control to further our understanding of environmental pollution and control process.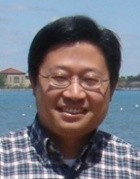 Dr. Xi is a molecular microbiologist and microbial ecologist. His research focuses on biofilms, water quality and treatment and human health. Prior to joining the faculty of the University of Michigan in 2005, he spent four years at the University of Illinois at Urbana-Champaign and received his Ph.D. from Katholieke Universiteit Leuven, Belgium in 2000. He was promoted to associate professor with tenure at 2012.
4. Achievements
1. Nanomaterials produced by microorganism mineralization on Mn(II) efficiently adsorbs heavy metals (Cr+6) in aqueous solution.

2. A isolated engineering microorganism with simultaneous nitrifying and denitrifying ability converted 2000 mg/L ammonia to N2 with little emissions of greenhouse gas N2O.

3. A green and low cost water purified technology dramatically improves the health of dairy farm via changing the gut microbiota structure of animal.